Background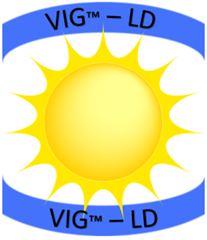 The Video Interaction Guidance (VIG-LD) study is a new research project being run by University College London and Tavistock & Portman NHS Foundation Trust. It aims to evaluate remotely delivered VIG with parents of children who have learning disabilities and whose behaviour challenges, who have been referred to learning disability CAMHS (Child and Adolescent Mental Health Services) or paediatric neurodevelopmental services. 
Video Interaction Guidance (VIG) is a therapy which helps the parent identify the strengths in the way they interact with their child. Successful communication is captured on video and discussed with a VIG therapist.  
Why this research is needed 
Challenging behaviours and mental health problems are 3-4 times higher in children with a learning disability (LD) compared to typically developing children. They can lead to family breakdown and out of family placements. The National Institute for Health and Care Excellence (NICE) recommends that services support families and equip them to respond to challenging behaviour and mental health problems.  
Children with LD and behaviour or mental health problems are referred to specialist child mental health services for support. These services are increasingly under strain, particularly during the COVID-19 pandemic.  
Remote therapy could increase the reach of therapies that can help families. VIG is increasingly used in specialist mental health services to help families, however, there has been no robust test of VIG or remote VIG. This makes it difficult to see whether VIG is a therapy that families want to use, or whether it is effective. 
Research study aims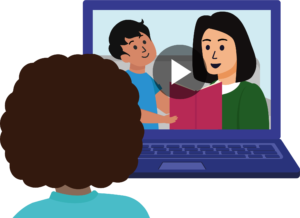 The aims of this research project are to: 
See whether VIG is a form of therapy that parents are interested in using 
Identify any barriers or facilitators to completing remote VIG  
Understand service use and costs 
Evaluate the impact that VIG has on a child's behaviour 
What the research team will do 
The research team will recruit 50 participants who have a child with a learning disability referred to specialist mental health services 
Parents will randomly be assigned to either receive remote VIG and treatment as usual, or to just receive treatment as usual 
Parents will be asked to complete questionnaires when they first start VIG, and 3 months and 6 months after VIG is complete 
The research team will also interview a selection of parents, VIG therapists and service managers to gather more detailed information on their experiences 
Research looking into the costs of remote VIG will also be carried out 
Co-production 
Parent carers will be crucial in helping make the most of this research and ensuring that the research team create accessible materials. A parent carer advisory (PCA) group will work with the research team throughout the project to make key decisions, provide feedback, participate in creating study materials and collaborate on writing part of the final research paper.