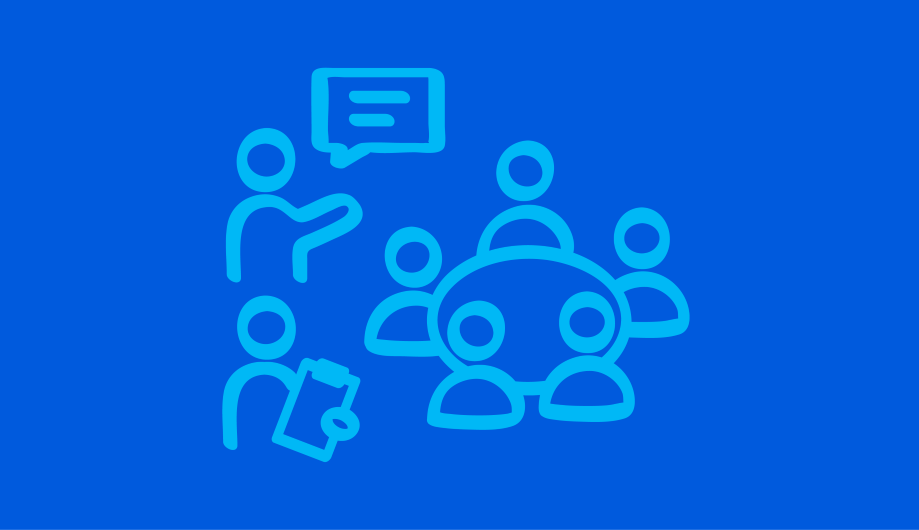 Working together for learning disability: for nurses, families and carers
Find out about our new workshop for learning disability nurses and family carers based in or around Bristol.
We know learning disability nurses and families of people with learning disabilities often want to work better together to meet the needs of people with learning disabilities. This workshop is designed to take a look at how we can make things better, to help to co-produce and navigate services and to enable mutual understanding.
Navigating systems can be challenging for people working within them, much more so for people outside looking in. This means too many people are not reached, do not have the things that could make life better, safer and more fulfilling. Professionals, especially Learning Disability Nurses, can be allies to those needing support to access services.
Understanding those systems can help to join them up more effectively and make sure those who need them can get into them. There are experts – you. Families who have profound insight; nurses who listen to people and witness everyday lives; family carers who feel and understand what is right for the people in their care, and crucially, the people using those services: people with learning disabilities.
There are some things that will help:
Meeting and listening, properly, openly, safely
Partnerships and collaboration across all groups
Improved communication networks, pathways that actually join up in the right order and reduce confusion and ambiguity
Sharing and pooling good practice
Identifying gaps and boundaries
Understanding what a Good Outcome actually is for individuals
For families and people with a learning disability to have ownership of meetings about them.
Good skilled facilitation for meetings.
Courage to tackle difficulties, skill sessions to ensure this.
Stand alongside the vulnerable as they pick their way through their lives
This workshop 11th May (10.00-2.30 via Zoom) is designed to use our expertise and long experience of co-production and bringing together families, carers, professionals, to work alongside each other. Using Case Studies discussion, guided tabletop working, enabling effective listening and sharing, we will support safe exploration of relationships, siloes, accessibility, pathways and trauma.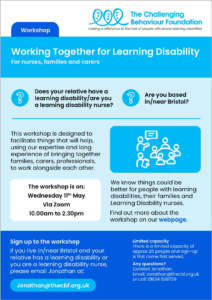 At the end of the workshop we will develop an action plan which includes the learning from the day around the issues that have been identified and ways to make things work better. It will also include how we can continue to meet, talk and plan ahead
For more details please see our flyer here.
If you're interested, please contact Jonathan@thecbf.org.uk or phone 01634 838739