The approach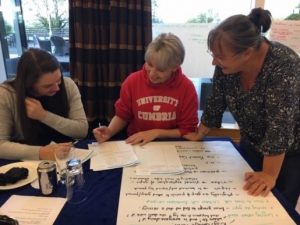 This collaborative approach included Early Positive Approaches to Support (E-PAtS) an 8 week course for families of children under 6, The Challenging Behaviour Foundation Positive Behavioural Support (PBS) workshops for school age children and young people and a mindfulness intervention for families of children in this group (of any age) to help build resilience. All three interventions have been co-produced with families and were run by a qualified trainer, alongside a family-carer trainer with lived experience.
Read the report of the CBF workshops
What the pilot involved
The pilot also involved a strategic development strand, working with family carers to understand what works for their children and what needs to change. The pilot is being independently evaluated. The diagram below shows the different strands and the intention for them to reinforce one another.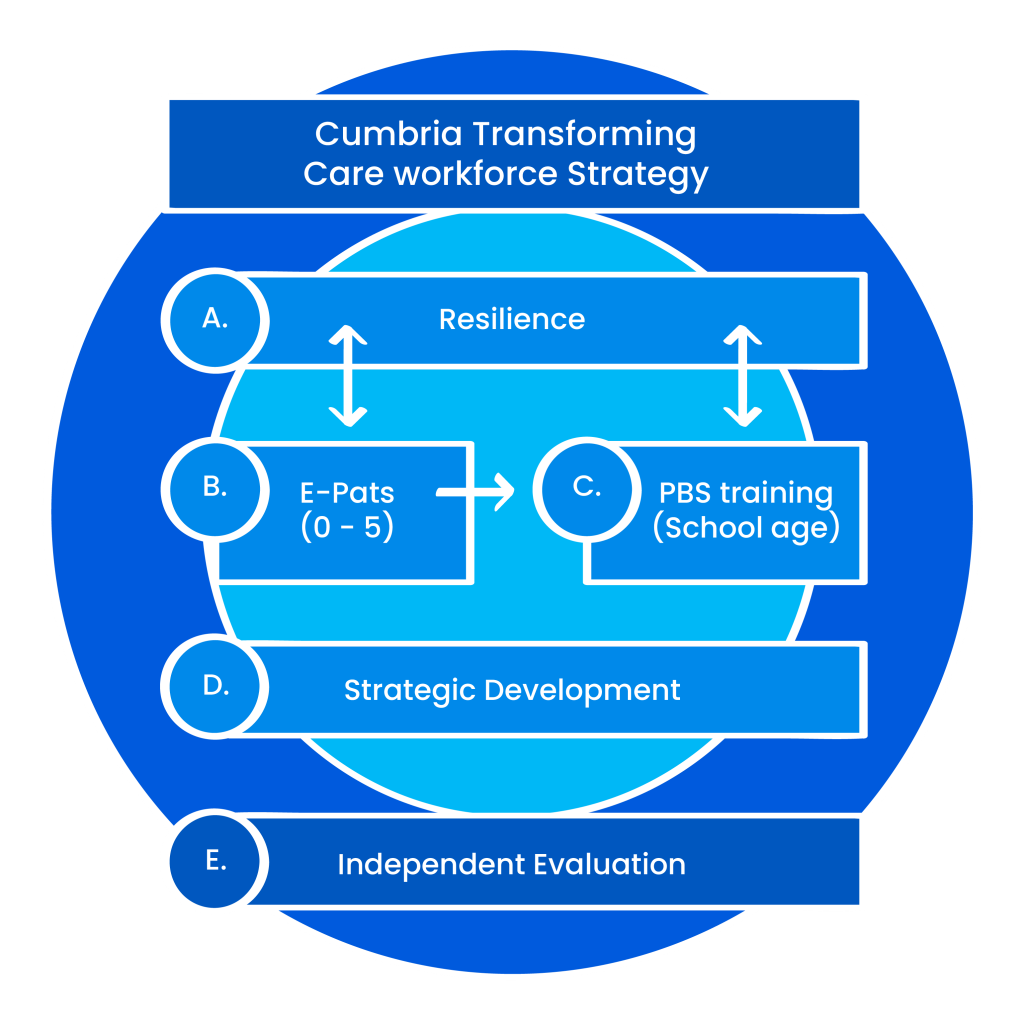 What families told us?
Two focus groups were held with families in June and October 2018.
View reports:
Some clear issues emerged, including getting information to families and access to healthcare. This helped to inform the development of a survey which was open from December 2018-February 2019.
Please watch the video by Cumbria family carers Debbie and Mandy summarising "what families told us"
What needs to change?
The CBF reviewed Cumbria strategic documents in the light of what families have told us and provided an overall strategic report with recommendations for commissioners.
This video summarises "What needs to change?"
Family carers driving change
Local family carer Debbie took these findings and recommendations to local commissioners. Here is the presentation by Debbie.
Beth is a family carer who faced many of the issues described by families at the focus group. You can see her story here:
Debbie shares her daughter Lucy' story in the video below, showing what a difference information and training can make to families.
Evaluation and future strategy
You can find the independent evaluation of the Cumbria Early Intervention project below.
A conference held on 6th October focussed on next steps to build on this project. It included this video about investing in families.
We will keep this page updated with any decisions from commissioners based on these findings.