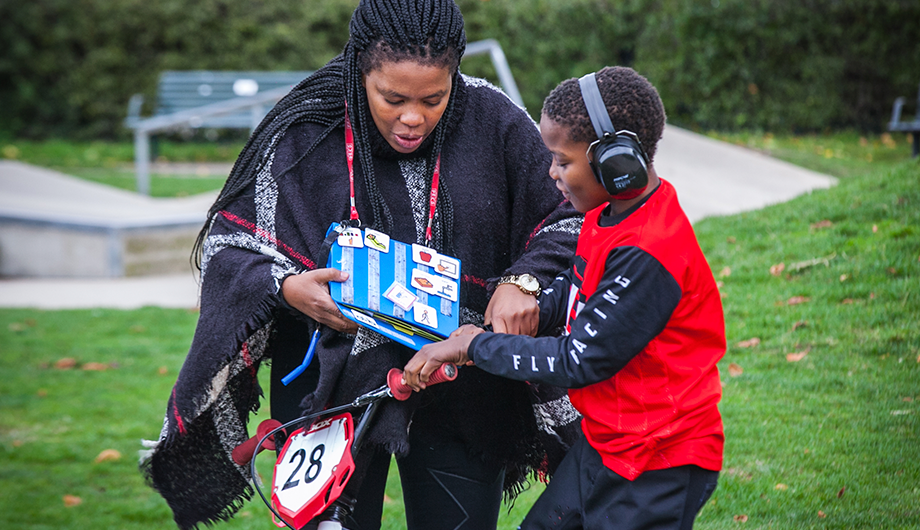 Challenging Behaviour Workshops
Take part in our FREE Challenging Behaviour Workshops.
These workshops are for parents, grandparents and siblings of children & adults with severe learning disabilities.
View more on the flyer below: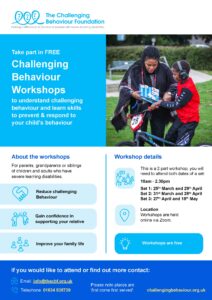 Times
This is a 2 part workshop, you will need to attend both dates of a set:
10am – 2.30pm
Set 1: 25th March and 29th April
Set 2: 31st March and 28th April
Set 3: 27th April and 18th May
Location
Workshops are held online via Zoom.
If you would like to attend or find out more contact:
Email: info@thecbf.org.uk
Telephone: 01634 838739